Friday, September 14, 2012
It's my turn at the Sweet Sexy Scorching Blog Hop!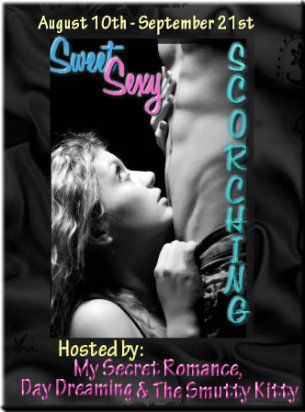 And don't forget about my Hot Ride release contest...see below!
Tuesday, September 11, 2012
My hot biker gang book, Hot Ride, is out today! To celebrate I'm going on a blog tour. I'm giving away a Kindle as a grand prize at the end, plus a couple of cool little motorcycle USBs with some books loaded on them, so I hope you'll check out some of my blog stops where I talk more about Hot Ride and my kickass heroine Sera and badass biker hero Ryan.
a Rafflecopter giveaway
Here's where I'll be:
9/24
Book
Obsessed Chicks
Tuesday, September 4, 2012
One Wicked Night is now available in print!
I think this book has to be my bestselling book ever. And I've been so thrilled with reviews I've gotten for it, one of them this 5 STAR review from
Long and Short Reviews:
"The plot in this story was just as extraordinary as the characters. From the wedding of Tyler's sister, to the romance between the main characters, to a family torn - the author really incorporated everything. It made this story a very easy read, which seemed to make time fly. I was so enthralled by the storyline I quickly found myself at the end of the story and still wanting more.

It has been a while since I have found a story to truly entrance me and for that, I have to rate this story a 5 and recommend it to anyone who enjoys a great romance novel with a little kink."
Also check out the author blurb on the front cover - if you can see it! Carly Phillips! Yay!